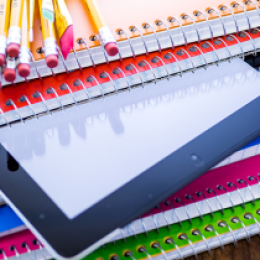 July 26, 2018
Categories: Budgeting, General, Kids Friendly, Saving Money, Savings, Seasonal
Back to school shopping can be dreadful. Trying to buy new school supplies for your kids or yourself can be crazy expensive. Luckily, these 5 saving tips might just be the key to school supply shopping success.
Do a Closet and Supply Sweep
Don't be alarmed, but there may be school supplies lying around your house! Before rushing to the store to buy brand new school supplies, you may want to check in between your couch cushions and in desk drawers. By...
Read More