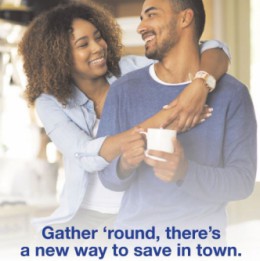 October 19, 2018
Categories: Community, General
Peoples Bank recently rolled out new checking account options geared toward giving account holders a variety of benefits in banking and their everyday life. The new Rewards Checking and Rewards Interest Checking accounts give customers new ways to bank and earn rewards.
Through a recent partnership with BaZing, Peoples Bank customers with a Rewards account can leverage great deals at local and nationwide businesses. BaZing is an online membership program that partners with banks and...
Read More
October 5, 2018
Categories: Business, Community
Peoples Bank is excited to announce the creation of a new merchant discount network geared toward promoting local businesses in west-central Iowa.
Through a partnership with BaZing, an online membership program, Peoples Bank is offering local businesses a free advertising platform while customers can take advantage of great deals and discounts.
BaZing is a free network that allows businesses to advertise on its free phone app in exchange for ongoing, exclusive...
Read More