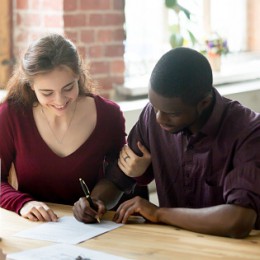 August 10, 2018
Categories: Budgeting, Business, Financial Education, Mortgage, Personal Finance, Saving Money, Savings
Getting a loan as a young person can be difficult.
Setting aside the issue of a short credit history, young people usually struggle to understand some of the loan basics, like what goes into a creditor's decision or the difference between a secured and unsecured loan.
Creditors take many different factors into account when deciding on loan amounts, interest rates or whether to give money at all.
We talked to Melany Jennings, Vice President and Loan Officer at...
Read More