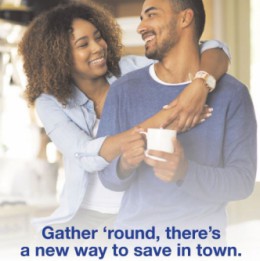 October 19, 2018
Categories: Community, General
Peoples Bank recently rolled out new checking account options geared toward giving account holders a variety of benefits in banking and their everyday life. The new Rewards Checking and Rewards Interest Checking accounts give customers new ways to bank and earn rewards.
Through a recent partnership with BaZing, Peoples Bank customers with a Rewards account can leverage great deals at local and nationwide businesses. BaZing is an online membership program that partners with banks and...
Read More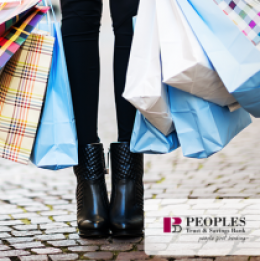 November 23, 2016
Categories: Holiday, Saving Money, Seasonal
Whether this is your first year, or your fifth, post-Thanksgiving shopping will always have a special place in your heart. Each year shoppers find new ways to take advantage of the steep discounts retailers offer. Peoples Trust & Savings Bank wants to help you make the most of your holiday shopping, by offering these tried and true tactics to the best shopping strategies:
Black Friday: Originally coined from the notion of retailers changing from the...
Read More