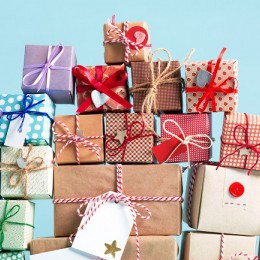 December 11, 2018
Categories: Budgeting, Community, Holiday, Seasonal
The holiday season is supposed to be a time of glee and happiness, but for some it can be a time of stress and financial strain. Buying gifts for family members and friends can be a burden for individuals and families, especially when almost 80 percent of Americans live paycheck to paycheck.
According to a Gallup estimation, the average American will spend about $885 on holiday gifts in 2018. That number has risen dramatically in the last decade. In 2009, a year after the recession,...
Read More
September 28, 2018
Categories: Budgeting, Financial Education, Personal Finance, Saving Money
Budgeting with a steady income — like someone would with a typical salaried or full-time job — is a pretty straightforward task. A fixed income matched with fixed expenses is like fitting a round peg into a round hole.
But the task of budgeting gets a little dicier when working with an inconsistent income in a part-time, freelance, business owner or contractual role. Being self-employed and managing your own workload can be exciting, but it obviously brings challenges when...
Read More