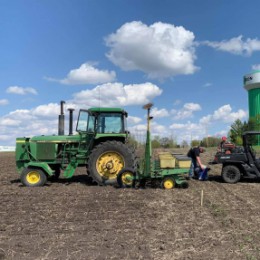 May 8, 2019
Categories: Community
After Tanner Lawton heard the local Greene County School District was giving its agriculture class and FFA organization ground to farm at the site of the new high school, he knew it was a perfect opportunity to help the next generation of farmers.
Lawton, assistant vice president and ag loan officer in Grand Junction, has a background in agronomy and wanted to provide valuable insight into what goes into a farming operation — from start to finish. Once per week during the past...
Read More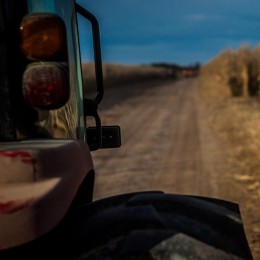 November 20, 2018
Categories: Community, Family Friendly
With Thanksgiving Day quickly approaching, we took a moment to reflect on what we, as Peoples Bank, are thankful for. Of course, we are incredibly grateful for our many customers, businesses and employees we work with and serve every day. But after a long and tough growing season, our many farmer friends, customers and employees are on our minds.
So we wanted to thank those farmers, who work hard every day to help put food on our table and produce materials that go into countless...
Read More