March 22, 2019
Categories: Budgeting, Personal Finance, Saving Money, Savings
As you begin to write your to-do list of cleaning your home this spring, it's time to add another section to your list: finances. You wouldn't believe how helpful it is to do a deep cleaning of your finances every spring. It can contribute to increased feelings of determination and confidence in all areas of your life. Here are the 4 best cleaning moves to add to your list!
Review Your Debt
Read More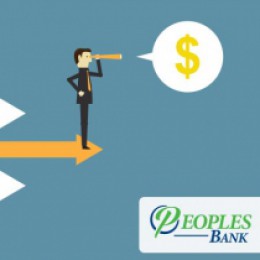 February 27, 2019
Categories: Budgeting, Personal Finance, Saving Money, Savings
Staying on top of your finances can prove challenging, especially when bills, debt, daily expenses and saving come into play. Finding your way to financial freedom takes time which is why Peoples Bank has compiled a few steps you can take to improve your finances.
Coupon Like Crazy
Some people always pay full price for items. Nowadays, there should be no reason to empty your wallet to that extreme. You can...
Read More