November 28, 2018
Categories: Community, Family Friendly, Holiday, Kids Friendly
As many get into the holiday spirit this December, Peoples Bank is hosting a holiday event that's fun for the entire family.
The 12th annual Waukee Wonderland, 9 a.m.-noon on Saturday, Dec. 8th at Peoples Bank's Waukee location (1185 SE University Ave.), will feature cookies and hot cocoa, a fun coloring contest for children and, of course, a chance to meet with Santa Claus. There will also be live reindeer for adults and children to meet and interact with.
This...
Read More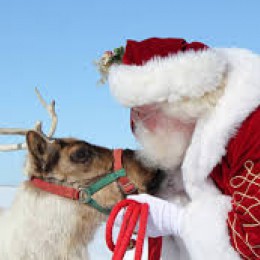 November 20, 2017
Categories: Community, Family Friendly, General, Holiday, Kids Friendly, Seasonal
PEOPLES TRUST & SAVINGS BANK TO HOST 11TH ANNUAL "WAUKEE'S WONDERLAND" ON DECEMBER 9TH
Waukee, IA – Peoples Trust & Savings Bank, a Central Iowa-based full-service small community bank with 9 branches, announced they will be hosting their 11th Annual Waukee's Wonderland on December 9th from 10AM until 1PM at 1185 SE University Ave. in Waukee.
As a free event open to the public, Waukee's Wonderland...
Read More