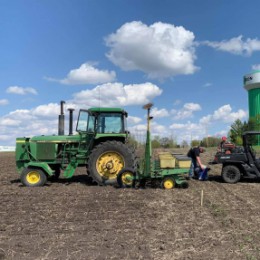 May 8, 2019
Categories: Community
After Tanner Lawton heard the local Greene County School District was giving its agriculture class and FFA organization ground to farm at the site of the new high school, he knew it was a perfect opportunity to help the next generation of farmers.
Lawton, assistant vice president and ag loan officer in Grand Junction, has a background in agronomy and wanted to provide valuable insight into what goes into a farming operation — from start to finish. Once per week during the past...
Read More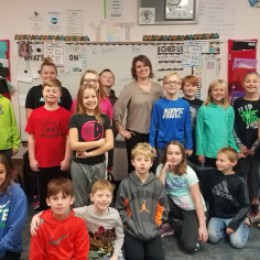 April 5, 2019
Categories: Community, Financial Education, Savings
Financial literacy is important to Peoples Bank. And every branch puts deep thought and effort into financial literacy programs and education throughout its communities. In Greene County, the Peoples Bank staff in Jefferson has been highly active in local schools.
Last fall, the Jefferson Peoples Bank branch introduced the Giant Piggy Bank program with Greene County schools. Giant Piggy Bank allows students to save money through Peoples Bank and become student bankers themselves, gaining...
Read More