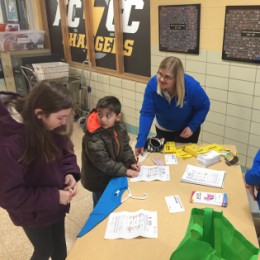 March 7, 2019
Categories: Community
Peoples Bank has recently extended its Giant Piggy Bank program to Adair-Casey-Guthrie Center (AC/GC) schools, in addition to its service in the West Des Moines and Greene County school districts.
The Guthrie Center Peoples Bank branch has sponsored the EverFi Financial Literacy Program, a digital financial literacy course offered to schools around the nation, for a number of years. The Giant Piggy Bank program perfectly fits with EverFi and Peoples Bank's goal to give back to...
Read More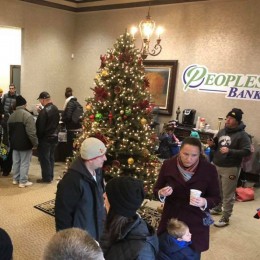 December 21, 2018
Categories: Community, Family Friendly, Holiday
'Tis the season for happiness and joy.
This holiday season, Peoples Bank wanted to spread the cheer throughout its nine branches and communities across west-central Iowa. We believe community matters, and whether it's through our customer-first service or what our dedicated staff does away from the office, we love to show it.
Over the past two months, our branches have participated in true acts of kindness. Here are just some of the ways we tried to spread the happiness...
Read More