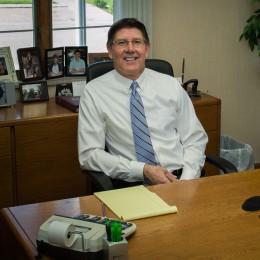 November 1, 2018
Categories: Community, Employee Announcement, Family Friendly
Every month, we will write a short profile highlighting the employees who make Peoples Bank an integral part of each community. Our employees take the initiative and truly make each branch feel warm and welcoming.
Dennis Flanery is passionate about his community.
After all, Flanery, the market president in Guthrie Center, grew up in the city he now lives and works in, and the community is a big part of who he is. That's why he is integral in orchestrating...
Read More