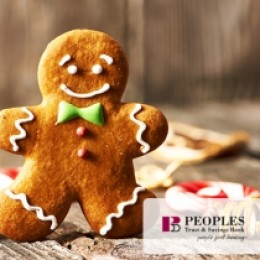 December 14, 2016
Categories: Budgeting, Holiday, Saving Money, Seasonal
No matter which holiday you are prepping for, there are some essential party essentials you should always plan for! Throughout this holiday season, try these top 10 planning tips, courtesy of Peoples Trust & Savings Bank:
Pick the best date.
Saturday's are always the prime time for holiday parties. Be sure to book venues ahead of time to ensure you can capture the best date for your gathering.
Choose a simple theme.
Don't...
Read More