May 21, 2019
Categories: Mortgage
Applying for and receiving a mortgage loan is a big life step for individuals and families. Where do you start, and what should you know before taking the leap?
Here are the basic steps in the mortgage loan process.
Find your lender
Finding a lender is the first and most important step in your home-buying process. The majority of real estate agents won't work with you unless you're pre-qualified. Mortgages are long-term contracts, so you'll...
Read More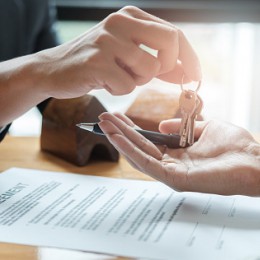 August 16, 2018
Categories: Budgeting, Mortgage, Savings
The trend in mortgage rates during the last year has been upward.
Since a low of 3.4 percent on an average 30-year fixed-rate mortgage in late 2016, the United States has seen averages climb up to 4.6 percent as of early August. Economists expect that number to keep rising by the end of 2018 and eventually reach 5.5 percent or more, which will mark the highest rates since 2008.
We talked to Tracy Van Sickle, mortgage loan originator at our Ogden branch, about the trends and...
Read More