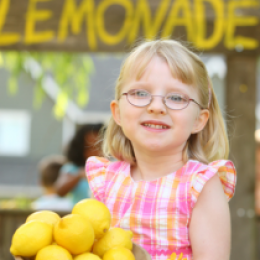 August 24, 2018
Categories: Family Friendly, General, Kids Friendly, Saving Money, Savings
Warm, sunny weather calls for a glass of ice cold lemonade. Now that the kids are out of school and looking for activities to entertain them, now is the perfect chance to teach them a little about finances. Here are a few quick tips to help teach your children how to be fiscally responsible.
Have them buy the materials.
When deciding to have a lemonade stand, it is important that your children know the value of money. By having them calculate the cost of the...
Read More