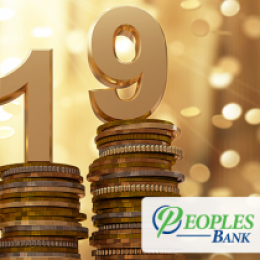 December 27, 2018
Categories: Budgeting, Holiday, Saving Money, Savings
Now that we've welcomed a new year, we must also begin welcoming new saving habits. Setting reasonable resolutions isn't always the easiest, which is why Peoples Bank wanted to offer some simple ideas to start. Begin promoting your financial positivity by picking one or two of these savings resolutions to implement for the rest of the year!
Make extra mortgage payments
Making your minimum payments on what you owe is completely fine. However, try...
Read More