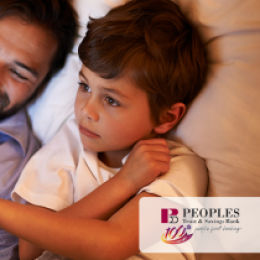 May 24, 2017
Categories: Cyber Security, Financial Education, Personal Finance
If you're like many parents in the United States, your preteens and teenagers may be running circles around you when it comes to utilizing the latest technology. Whether that's Facebook's latest updates, new iPhone technology, or the latest app hitting the scene, the amount of new knowledge and innovation seems endless. For your growing adults, this may look more like an endless playground than a minefield, but at times it can be both. To help your children use technology while...
Read More
May 25, 2016
Categories: Personal Finance, Security
This week we are excited to dive into the do's and don'ts of debit and credit cards! Offering two very similar, but uniquely different services for your financial needs, these cards can help you to reign in your finances and grow your credit score when used properly. Learn all about these tips and tricks courtesy of Peoples Trust & Savings Bank.
Debit Card: A card issued by the bank, that is tied directly to a checking or savings account, which allows money...
Read More