October 12, 2018
Categories: Cyber Security, Financial Education
Every October since 2004, the United States has observed National Cybersecurity Month, which serves as a reminder to organizations and people around the nation of the threat cyberattacks pose.
At Peoples Bank, cybersecurity awareness is essential in everything we do. Along with keeping our customer's personal information protected, we want everyone to use their technology safely and securely.
Here are three easy-to-implement measures you can take to improve your personal...
Read More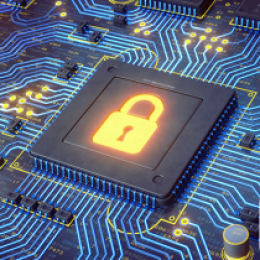 October 27, 2017
Categories: Cyber Security, Financial Education, Security
Welcome to Cyber Security 101. Grab your pen and paper, it's time to take some notes about cyber security! Thankfully, there won't be a test after reading this blog. But not taking these tips into consideration can make a difference in protecting yourself and having your personal information land in the hands of the wrong person.
With so much to think about, you're probably wondering where you're supposed to start. Luckily for you, we are here...
Read More