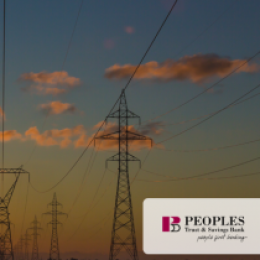 November 16, 2016
Categories: Personal Finance, Saving Money
The cool months are approaching, and so is the increase in your home's energy usage. Before the days start to get chilly, put these key steps in motion to save some serious pocket change on your next utility bill.
Swap out your 40 watt bulbs for a more efficient LED bulb. While the lights themselves may be more costly, they will save you money in the long run. Begin with one room in the house and every couple months splurge for another room's new light bulbs....
Read More
September 14, 2016
Categories: Budgeting, Personal Finance
Saving money is no easy task! Only after dedication and determination, can you look successfully into your account to see the difference saving can make. At Peoples Trust & Savings Bank we're excited to help you achieve your financial goals, and we can't wait to get started! If you're looking to tuck some funds away for an emergency savings, or vacation fund, these six tips can help you accumulate $3,500 in savings over the course of the next year.
$720
:...
Read More