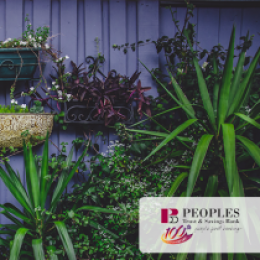 April 12, 2017
Categories: Budgeting, Saving Money, Seasonal
Sunshine, flowering blooms, and the smell of something new, planting season is the perfect time to enjoy the outdoors and begin planting your summer garden. If you're like most hobbyists, you find your plants each year at area greenhouses and nurseries searching for that perfect pop of color. This year, Peoples Trust & Savings Bank challenges you to try something different and save both time and money with these helpful gardening savings hacks:
Read More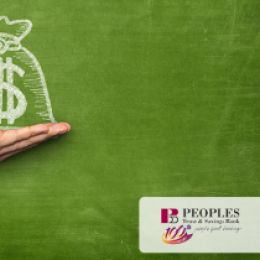 March 27, 2017
Categories: Budgeting, Financial Education, Personal Finance, Saving Money
Peoples Trust & Savings Bank challenges you to make 2017 the year of financial prosperity. Complete with an emergency fund, sound credit, and a monthly budget, you can conquer any fiscal goal so long as you keep moving towards it. To optimize your money management potential, we recommend these seven goals:
Check Your Credit Score.
There are many websites available which allow you to view your current credit score across the three reporting bureaus. However,...
Read More