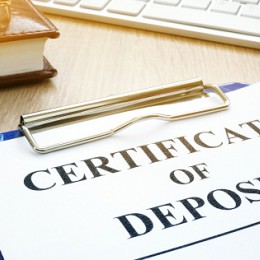 September 26, 2018
Categories: Budgeting, Family Friendly, Financial Education, Personal Finance, Saving Money, Savings
Short-term savings goals can be difficult to achieve.
Putting money away for something two or three years away, like a wedding or a down payment for a house, may not warrant an investment in the stock market, which can lead to a higher reward but comes with a higher risk. But letting the money sit in a low-yield savings account won't lead to significant growth.
The sweet spot is the certificate of deposit (CD), which offers the security and safety of traditional savings...
Read More