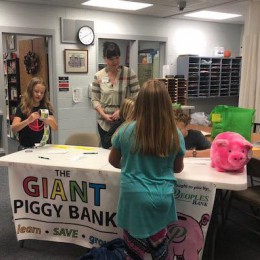 January 11, 2019
Categories: Community, Family Friendly, Financial Education, Kids Friendly
Peoples Bank's Giant Piggy Bank program has been steadily growing since it was implemented in west-central Iowa in the middle of 2018. The program, which aims to teach students how to properly manage and save money, is serving Crossroads Park Elementary in West Des Moines, Greene County schools and Adair-Casey/Guthrie Center schools.
Here's how the program works: Each of the participating schools designates a Giant Piggy Bank day — usually once per week — when...
Read More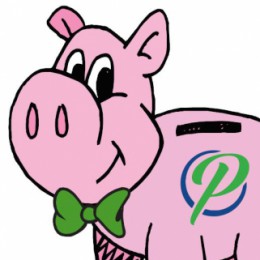 August 27, 2018
Categories: Community, Kids Friendly, Saving Money, Savings
A student banking program in Iowa called the Giant Piggy Bank, sponsored by Peoples Bank, is teaching children how to manage money and the importance of saving.
The program allows students to deposit money into an account managed by student bankers, who are assisted by professionals and school staff.
"I'm a firm believer the road to becoming a financially responsible individual should begin at a young age," said President and Chief Operations Officer John...
Read More