The Exclusive Banking Club for Customers Age 55 and Better
By the time you reach 55 years old, you've put in your fair share of work. Isn't it time to be rewarded for it? At Peoples Bank, we believe you should. That is why we created the Peoples Choice Club, an exclusive club for customers age 55 and better that comes with some amazing benefits.
Perks of Peoples Choice Club Membership
The benefits of being a Peoples Choice Club member are two-fold: specialized banking services and event & travel opportunities. When you are a member of Peoples Choice Club, you can take advantage of:
Travel opportunities- mystery trips, day trips and destination tours
Special meetings of interest
2 free boxes of checks per year
Free images with statements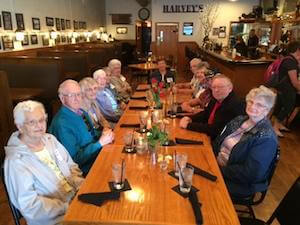 Peoples Choice Club Eligibility
Must be a Peoples Bank customer
Age 55+
Single membership: $5,000 in total deposits with Peoples Bank
Joint membership: $7,500 in total deposits with Peoples Bank
Contact Us today to sign up today, or call us toll free at 800-891-9389.
The health and safety of Peoples Choice is our highest priority, on top of our 2020 trips being canceled, have decided to cancel the Peoples Choice Club Appreciation Day that was to be held in Guthrie Center on November 12, 2020. It's no surprise that COVID-19 has resulted in such a detrimental impact on the travel and tourism for Peoples Choice Club. As a result, we are looking into 2021 travel scenarios and will keep you updated as we are able to secure travel plans.