Online Forms & Applications
You've done the hard work of research; let us make this next step a piece of cake. A variety of Peoples Bank accounts and personal loans can be opened or applied for online in the convenience of your home. All you'll need to have on hand are 4 or 5 pieces of personal information plus the minimum deposit required for some accounts. If you have any questions, give us a call or stop by a Peoples Bank location nearest you.
Watch Our How To Open An Account Video Tutorial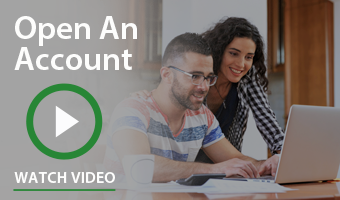 Deposit Account Application HSA and IRA Application
Things you need to apply for a checking or savings account online:
Your Social Security or Tax ID Number.
Your Drivers License or ID card issued by a state Department of Motor Vehicles.
Information about any loans or mortgages that you may have to help us confirm your ID.
For instant funding, you will need your current bank account and routing numbers.
If applying for a joint account, you will need the Secondary Applicant's name, Social Security or Tax ID Number, and Date of Birth.
Loans & Credit Cards
Home Equity Application Credit Card Application Home Loan Application Consumer Loan Application