kids first banking @ Peoples Bank...
Welcome to The GIANT Piggy Bank: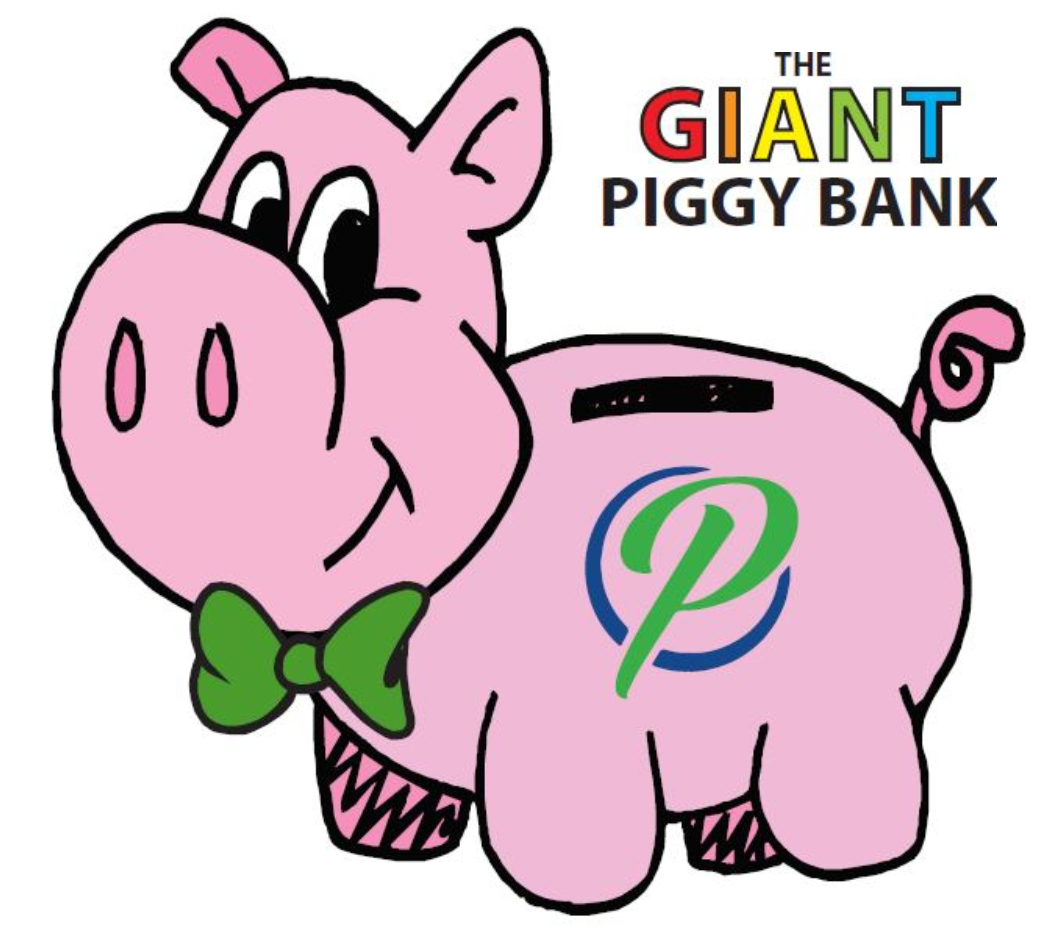 A Student Banking Program, sponsored by Peoples Bank, designed to be FUN and EDUCATIONAL! If your student attends school in Boone, Dallas, Greene, Guthrie, or Polk Counties then you qualify for our GIANT Piggy Bank Program!
We've partnered with multiple schools in the area to BRING THE BANK TO THE SCHOOL! That's right, at participating schools the GIANT Piggy Bank will be open once a week, right before school starts (check with your school or contact us). Once your account relationship is established by completing our application, your student can begin making deposits right at school or at any Peoples Bank's 9 locations.
SCHOOL NOT YET PARTICIPATING? No problem! We can assist you at any Peoples Bank location or you can mail in your deposits as needed.
We make SAVING FUN!
DEPOSITS. Every deposit counts, no matter how large or small!! Deposits will be accepted at school during the designated Giant Piggy Bank day (typically once per week, differs by school). Deposits should be brought in the sealed envelope provided and filled out completely.
STICKER-BOOKS provided by Peoples Bank. GIANT Piggy Bank Students will also receive a sticker for each deposit they make...fill up your 'sticker-book' (8 total stickers) and Peoples Bank will deposit $1.00 into your account!
WITHDRAWALS. All withdrawals require an in-person signature and may be done at any Peoples Bank location. Withdrawals are not permitted at school.
HOW DOES MY STUDENT JOIN??
It's simple! Just complete this account application. You can return it to your participating school or directly to a Peoples Bank location. From there, we will be in touch with the information you need to get your student started: Account disclosures, Giant Piggy Bank Sticker book and Giant Piggy Bank Deposit Envelopes.
NOTE: in some cases, we may request more information based on your application details to process. Please be sure to complete your entire application to get started!
We look forward to serving your student for years to come!!