At Peoples Bank, the financial security of our customers is of the utmost importance. We invest in a wide range of products and services to provide a secure banking environment, but combating fraud is a shared responsibility. That is why we have joined with the American Bankers Association and banks across the country in a nationwide effort to fight phishing - through the #BanksNeverAskThat campaign. Learn about how to detect authentic communication from a financial institution like Peoples Bank versus a scammer by reading the tips shared below. Then, visit our cybersecurity blog post to learn about the tools and resources offered through Peoples Bank that you can use to combat cyber crime.
Together, we can #BeCyberSmart and collectively prevent cyber crime.
The Statistics
At the end of 2020, there was roughly 200 billion connected devices...and a hacker attack every 39 seconds.1 Americans lost $3.3 Billion to phishing and other fraud in 2020.2 With online and mobile banking adoption on the rise, the problem of falling victim to cybercrime is on the rise.
#BanksNeverAskThat
Along with the ABA, we want every bank customer to be equipped with the knowledge to spot a phishing scam. There are a million different scams out there, but a simple start to combating fraud is with these four words: Banks Never Ask That. You can rely on financial institutions like Peoples Bank to act consistently and in line with privacy and security best practices. Knowing what would be unusual for your bank will help you identify when something appears suspicious so that you are less likely to be fooled.
These top 3 phishing scams are full of red flags:
Text Message: If you receive a text message from someone claiming to be your bank asking you to sign in, or offer up your personal information, it's a scam. Banks never ask that.
Email: Watch out for emails that ask you to click a suspicious link or provide personal information. The sender may claim to be someone from your bank, but it's a scam. Banks never ask that.
Phone Call: Would your bank ever call you to verify your account number. No! Banks never ask that. If you're ever in doubt that the caller is legitimate, just hang up and call the bank directly at a number you trust.
Take the Quiz! October is National Cybersecurity Awareness Month, which means there's no better time than now to boost your scamspotting knowledge. Take the five-minute quiz on www.BanksNeverAskThat.com and become a scam spotter pro.
If you have any questions or concerns, Peoples Bank professionals are always available. Contact us with any questions or concerns: Toll-Free Phone: 1-800-891-9389.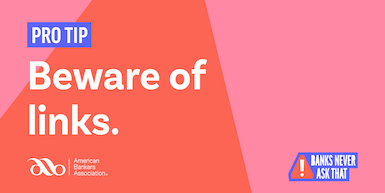 Ask you to click a suspicious link or provide confidential info in an email?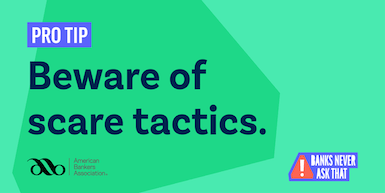 Receive texts or emails that threaten bad things will happen unless you act?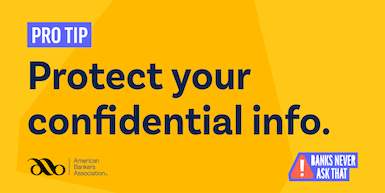 Ask you to provide your account PIN or password in a text message?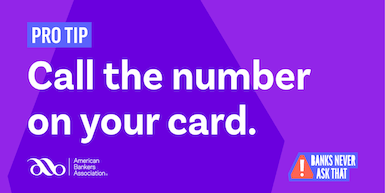 Alert you that your debit card is locked in a text message and ask you for confidential information?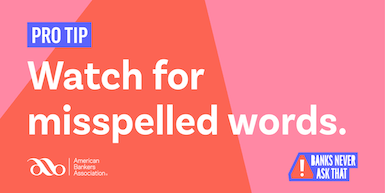 Ask you to respond to email or text that includes the bank logo but doesn't use a bank email address?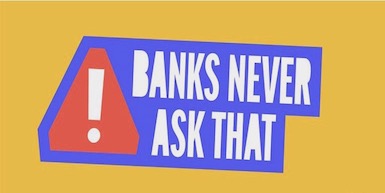 Ask you to open an attachment in your email? Ask you to provide account information on a call?
1. Source: Cybersecurity & Infrastructure Security Agency 2. Source: Federal Trade Commission 2020