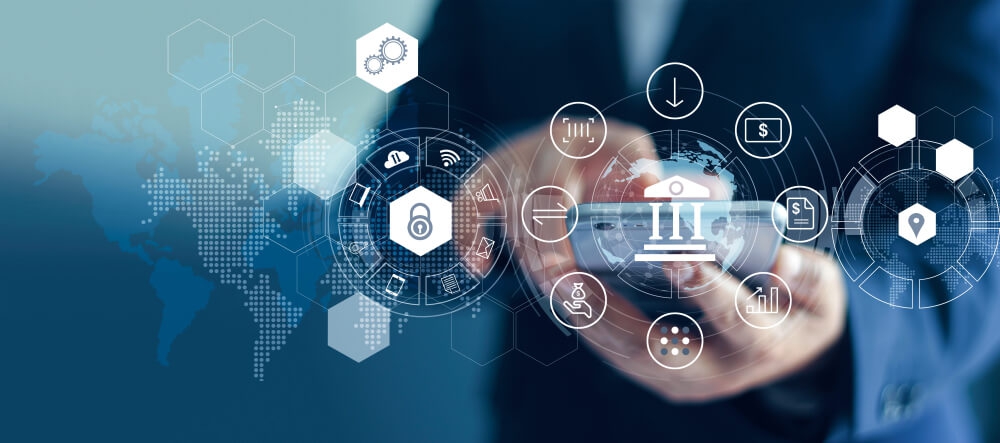 Over the years, the schemes attackers employ to commit bank fraud have morphed and shifted, from the common occurrence of forgery to credit and debit card skimmers to cyber crime in the modern day. But one aspect of bank fraud hasn't changed: It can leave devastating effects on a person, their family and their financial plans.
Bank fraud and cyber crime are broad terms, but they encompass the use of fraudulent means - offline and online - to obtain money, assets, personal information or any other types of property from a person through a financial institution. More often these days, bank fraud occurs through online and mobile banking accounts.
Peoples Bank wants to ensure that all of its customers are aware of the biggest types of fraud to help you prevent attacks before they happen. We talked to Jennifer Liebsch, Peoples Bank AVP, Compliance, ISO, Risk and Safe Act Officer, on some of the bank fraud trends and how you can protect yourself.
Card fraud
Credit and debit card fraud has become a major problem in the United States over the last few years, thanks to the increased use of card skimmers. Skimmers are small devices designed to steal card information during everyday, normal transactions. Common places for skimmers are ATMs and gas pumps, where people swipe cards through the machine without much of a thought.
About 37 percent of card fraud in the United States is related to counterfeit cards, which can be created from card skimmers. Other common avenues of card fraud include stealing online payment information or identity theft — using someone's personal information to open a card in their name.
To avoid skimming, check the card swipe area at the pump or ATM. Pull hard on the card slot to ensure it's bolted on tightly. Oftentimes, skimmer devices are placed over the legitimate card swipe spot and will come off when pulled. Skimmers are also aided by small, almost-undetectable cameras to record your PIN.
"Be aware of your surroundings when using your card," Liebsch said. "Check ATMs or pumps to make sure all of the parts are solidly in place." Peoples Bank does have a system to alert customers of any out-of-the-ordinary purchases. Customers can then verify or deny that it was them who made the purchase.
What YOU can do: Peoples Bank offers several tools that you can use to combat card fraud:
Card Controls: Manage My Cards is a feature within Peoples Bank's Mobile Banking app for your Android or Apple device that enhances your financial security by defining when, where, and how your Peoples Bank debit card can be used. Learn more here.
Chip Card Technology: Peoples Bank debit and credit cards feature smart chip technology which use cryptography to protect your personal information. Learn more by watching our video tutorial here.
Mobile Wallet: Peoples Bank Visa® debit cards are compatible with Apple Pay, Samsung Pay, and Google Pay. Paying with a mobile wallet offers enhanced fraud protection than paying with your traditional card. With mobile payment, your card information is never shared or transmitted to a retailer or merchant. Instead, your device keeps your information locked away and uses a unique digital identifier known as a "token." To authorize a payment, an additional layer of security requires authentification by using your fingerprint, face or iris scan, or PIN. Learn more here.
Automatic debit fraud
In today's modern era of banking, it's easy for people to set up automatic payments for their mortgages, loans or any other bills. But it can also be an easy target for attackers.
If a person gets hold of your bank routing and checking account numbers, they can route your account assets into their accounts. Many times, people posing as bank tellers or telemarketers ask for this sensitive information over the phone.
What YOU can do: Peoples Bank offers a variety of real-time alerts through online and mobile banking. By taking a minute to set up these alerts, you can spot fraudulent activity. Learn more by watching our video tutorial here.
Phishing
Along the same lines as the point above, phishing attacks are ploys via email, texts or fraudulent websites to trick a person into giving away private banking information. Attackers can use this information to gain access to your accounts. Over 8 million Americans will be victims of identity theft this year alone.
What YOU can do: To prevent the above two types of fraud, just follow a simple rule: Make sure you trust the person or organization over the phone or online. For more tips and advice on identity theft prevention, watch our video tutorial.
In any of these cases, contact your bank as soon as you realize something is wrong. They may be able to help you recover any lost assets and alert the authorities, who can help investigate.
"Customers should be reviewing their bank statements and account activity on a regular basis," Liebsch said. "When you see something that's out of the ordinary, contact your back immediately. That's very important."