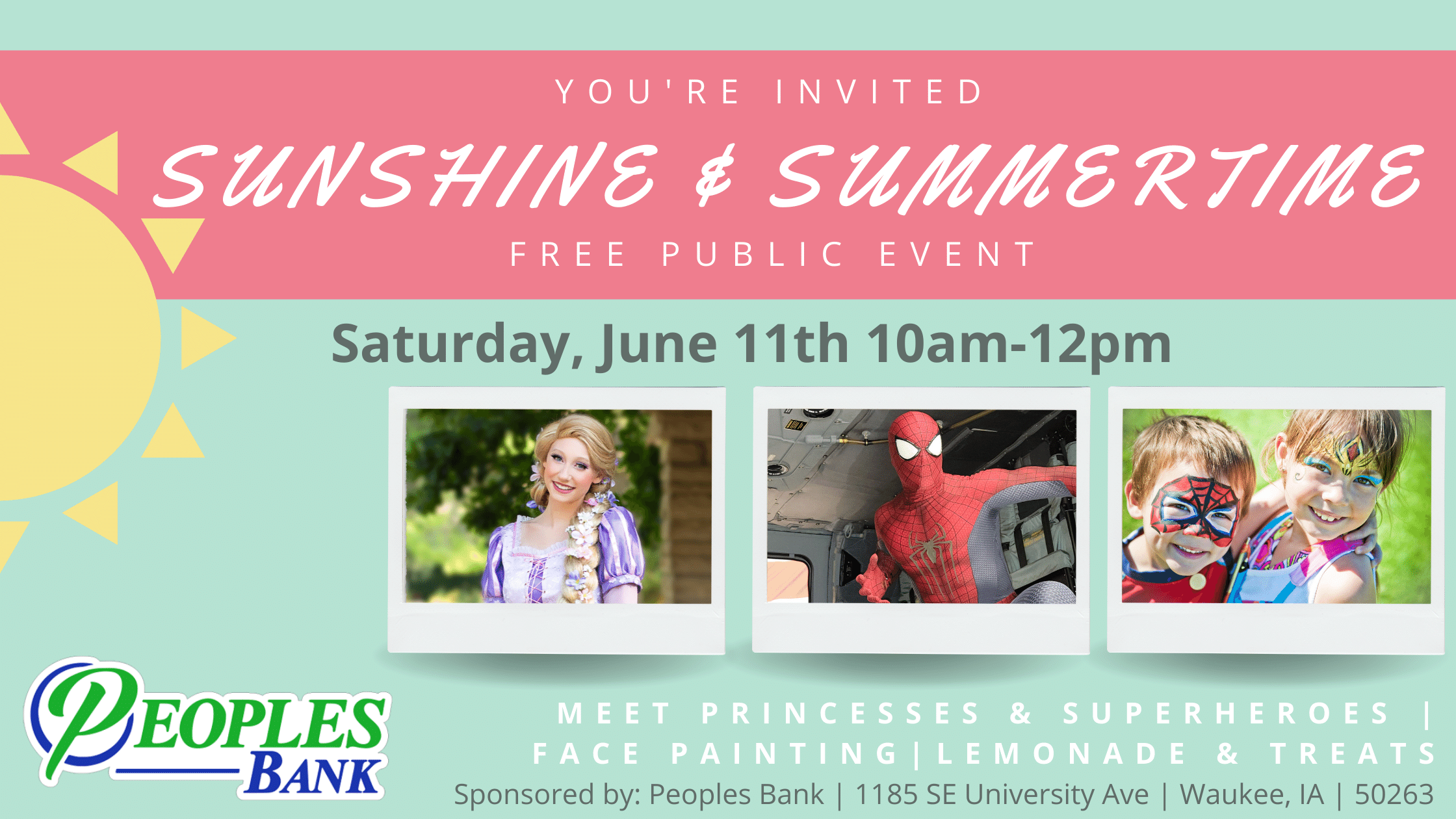 Peoples Bank Waukee is excited to announce our inaugural Sunshine & Summertime Event will take place on Saturday, June 11th from 10:00 AM to 12:00 PM at Peoples Bank located at 1185 SE University Ave Waukee, IA. This is a free, family-friendly event that is open to the public.
The event will feature a Meet & Greet with REAL LIFE princesses and superheroes. Elsa and Rapunzel will stop by from 10-11AM and Moana and Ariel will meet with children from 11AM-12PM. Super heroes will also be part of the action! Make sure you remember to bring your camera so children can take a picture with their favorite character!
More fun activities will make this a don't-want-to-miss event. Two of Des Moines' BEST face painters will be providing free face-painting while bubbles, other activities, lemonade and cool treats will also be provided.
"The start of summer vacation is such a magical time for children" said Marcy Nielsen, Retail Branch Manager at Peoples Bank Waukee.
"Families enjoy our annual Winter Wonderland event to Meet Santa & His Reindeer, so we're excited to host another community event. With Peoples Bank being known as The Sunshine BankTM, the summer is the perfect time for us to help create more memorable experiences" she added.
For additional inquiries about the event, please reach out to Marcy Nielsen at 515-987-4135.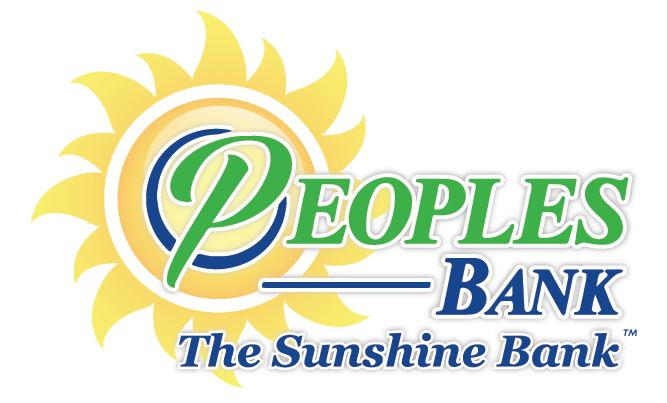 About Peoples Bank - The Sunshine BankTM
Peoples Bank is a local, family-owned bank in Central Iowa with branches in nine locations - Clive, Waukee, Adel, Guthrie Center, Jefferson, Ogden, Grand Junction, Rippey, and Scranton.
Peoples Bank has made a significant investment in solar power across our bank branches. Converting our power source from traditional electricity to solar power made sense both for the environment and as a good stewardship of our resources. It also has earned us the name The Sunshine BankTM.
Founded in 1917, Peoples Bank has a long history of serving Iowans with a 'Peoples First Banking' approach. Today, Peoples Bank has expertise in banking, home mortgage, insurance, and wealth management with Peoples Financial Center.
Learn more about Peoples Bank by visiting our website at www.mypeoples.bank.