Protecting Your Business from Cyber Threats
Technology advancements have changed the way business is conducted in today's world. Those advancements have created innovative ways to reach new markets, communicate with customers and process transactions faster. For all the positive benefits that technology has introduced, there are also inherent risks that make businesses more susceptible to fraud every day.
At Peoples Bank, our customers' financial security is of the utmost importance. We invest in a wide range of products and services that help to provide a secure banking environment. The financial partnerships we have formed with businesses throughout our 100-year history is a testament to our trusted institution.
However, combating fraud is a shared responsibility. This page provides educational resources to help your business stay current on cyber fraud. Equipping your company with the right tools is essential to building a safer, stronger workplace. Together, we can work to protect your business, your customers, and your data from growing cybersecurity threats.
ID Theft for Business - Video Tutorial
Most company's keep sensitive information in their files whether it's names, Social Security numbers, credit cards, or other account data that identifies customers or employees. Businesses often need this information to fill orders, meet payroll, or perform other business functions. But if the information falls into the wrong hands it can lead to fraud or identity theft. In the below video tutorial, an attorney at the Federal Trade Commission provides tips and tools for businesses to secure the personal data they have on hand.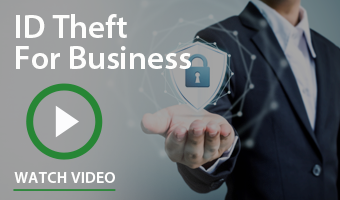 NACHA

TM
The ACH Network is the driving force in new innovations and technology in the way consumers and businesses access, move and use their money. The NACHATM Operating Rules & Guidelines is the foundation needed for every ACH payment. Understanding the Rules & Guidelines keeps your organization at the top of its field - ensuring efficient ACH payments, strengthening risk management practices and lessening returns and exceptions. Learn more about the NACHATM by visiting their website today.
About NACHATM
NACHATM Operating Rules
NACHA

TM

Operating Guidelines
ACH Rules Updates
For additional ACH rules updates for business originators, please review the below newsletters for important information and education provided by our ACH partner, Shazam.
Annual 2023 Newsletter Annual 2022 Newsletter
Security Information Tips Every Business Should Know
The STOP.THINK.CONNECTTM toolkit from the Cybersecurity & Infrastructure Security Agency (CISA) includes a wide range of information such as best practices for creating a strong password, what you should know when using public Wi-Fi and how to recognize and prevent cybercrime. Visit the CISA website today to access their free toolkit.
Get Toolkit
Business Security Planner
Preventative planning can equip you and your employees with a foundation to guard against growing threats and potentially save your company from significant losses. This cybersecurity planning guide from the Federal Communications Commission (FCC) will allow you to create online a customized guide specific for your business. Visit the FCC website today to start customizing your free planning guide.
Get Planning Guide
Understanding Corporate Account Takeover and the Impact on Your Business
Corporate account takeover is a type of fraud where thieves gain access to a business' finances to make unauthorized transactions. Businesses of all sizes are susceptible. Understanding how this type of fraud may impact your businesses' finances can help you take action before your business becomes another statistic. Visit the American Bankers Association's website to learn more about how to protect your company.
Learn More