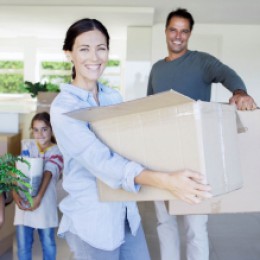 June 10, 2021
Categories: General, Mortgage, Personal Finance
Just like purchasing your home, selling it is a journey all its own. Whether you're aiming to sell your home in one year or five, you can make a number of small changes that offer a big return on your home's value. Try these key improvements and see the effect on your next home assessment.
An eye-catching entrance.
As the gateway into your home, your front door will set the tone for what's within. Update your door bell, paint the front door, and...
Read More
May 17, 2021
Categories: Budgeting, Personal Finance, Saving Money, Savings
As you begin to write your to-do list of cleaning your home this spring, it's time to add another section to your list: finances. You wouldn't believe how helpful it is to do a deep cleaning of your finances every spring. It can contribute to increased feelings of determination and confidence in all areas of your life. Here are the 4 best cleaning moves to add to your list!
Review Your Debt
Read More