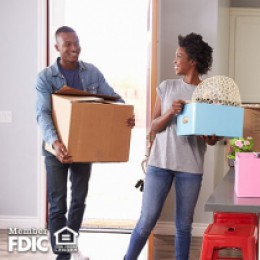 March 22, 2019
Categories: Budgeting, Community, Mortgage, Personal Finance, Saving Money, Savings
Buying a home may be a common practice for the average American, but it is not a simple one. This is especially true if you are new to the game and have yet to learn the ins and outs of the process. No need to worry, we have plenty of experience from our years in the home buying business and are willing to share the best-kept secrets on the market!
1. Start Today
If...
Read More
March 22, 2019
Categories: Budgeting, Personal Finance, Saving Money, Savings
As you begin to write your to-do list of cleaning your home this spring, it's time to add another section to your list: finances. You wouldn't believe how helpful it is to do a deep cleaning of your finances every spring. It can contribute to increased feelings of determination and confidence in all areas of your life. Here are the 4 best cleaning moves to add to your list!
Review Your Debt
Read More