May 25, 2016
Categories: Personal Finance, Security
This week we are excited to dive into the do's and don'ts of debit and credit cards! Offering two very similar, but uniquely different services for your financial needs, these cards can help you to reign in your finances and grow your credit score when used properly. Learn all about these tips and tricks courtesy of Peoples Trust & Savings Bank.
Debit Card: A card issued by the bank, that is tied directly to a checking or savings account, which allows money...
Read More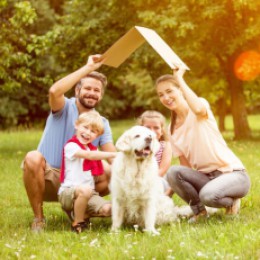 May 11, 2016
Categories: Budgeting, Mortgage, Personal Finance
The journey to becoming a first time owner is an exciting and personal process. With questions ranging from price, commodities, to neighborhoods and more, the task of finding your ideal property can seem daunting. At Peoples Trust & Savings Bank we want to help you make the most of your home buying experience with our guided route to home ownership. Sit back, relax, and enjoy the view as we take you step by step through the process for first time home buyers:
1.Assess...
Read More