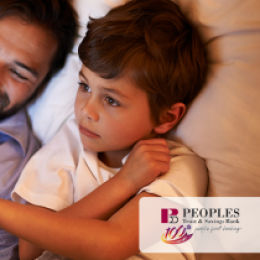 May 24, 2017
Categories: Cyber Security, Financial Education, Personal Finance
If you're like many parents in the United States, your preteens and teenagers may be running circles around you when it comes to utilizing the latest technology. Whether that's Facebook's latest updates, new iPhone technology, or the latest app hitting the scene, the amount of new knowledge and innovation seems endless. For your growing adults, this may look more like an endless playground than a minefield, but at times it can be both. To help your children use technology while...
Read More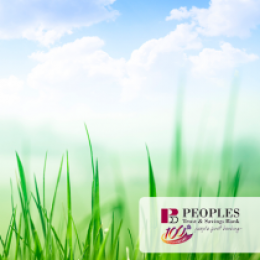 May 10, 2017
Categories: Budgeting, Saving Money, Seasonal
If you'd like to grow your landscape and your finances this season, Peoples Trust & Savings Bank has the perfect tips for you! To jumpstart this warmer weather, we're excited to share our top tips and tricks to maintaining a healthy lawn and garden without digging too deep into your budget:
Seed your lawn early on. Get the growing season started right, and give your landscape some food to help it grow. By not only seeding your grass, but...
Read More