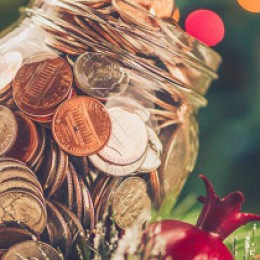 November 21, 2021
Categories: Budgeting, General, Holiday, Saving Money, Savings, Seasonal
The holidays are among us, but have you put together a savings plan? With all of the expenses hitting you at once, it's important to have a plan of action. With the below tips and tricks, we believe you can keep your holiday shopping merry and bright.
Make a List
Create an entire list of every single expense you will have over the holidays. This can include presents, envelopes, stamps, cards, wrapping paper, bows, name tags, food, a tree, decorations...
Read More
May 17, 2021
Categories: Budgeting, Personal Finance, Saving Money, Savings
As you begin to write your to-do list of cleaning your home this spring, it's time to add another section to your list: finances. You wouldn't believe how helpful it is to do a deep cleaning of your finances every spring. It can contribute to increased feelings of determination and confidence in all areas of your life. Here are the 4 best cleaning moves to add to your list!
Review Your Debt
Read More