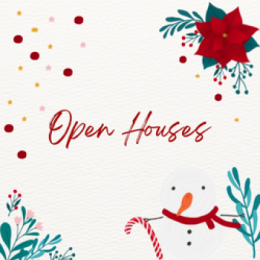 November 17, 2022
Join Us for Light Refreshments & Holiday Cheer!
The 2022 holiday season is upon us and we're looking forward to hosting Holiday Open Houses at several of our branch locations. We enjoy visiting with our loyal customers and new friends so invite others and stop by!
Ogden,
Friday, December 2nd from 9:00 AM – 3:00 PM.
Scranton,
Wednesday, December 7th from 1:00 PM - 3:00 PM.
Jefferson,
Friday,...
Read More