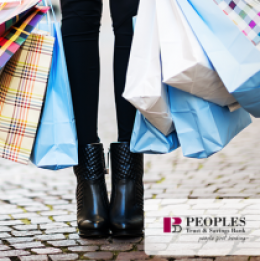 November 23, 2016
Categories: Holiday, Saving Money, Seasonal
Whether this is your first year, or your fifth, post-Thanksgiving shopping will always have a special place in your heart. Each year shoppers find new ways to take advantage of the steep discounts retailers offer. Peoples Trust & Savings Bank wants to help you make the most of your holiday shopping, by offering these tried and true tactics to the best shopping strategies:
Black Friday: Originally coined from the notion of retailers changing from the...
Read More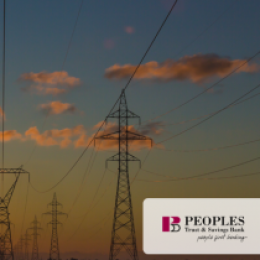 November 16, 2016
Categories: Personal Finance, Saving Money
The cool months are approaching, and so is the increase in your home's energy usage. Before the days start to get chilly, put these key steps in motion to save some serious pocket change on your next utility bill.
Swap out your 40 watt bulbs for a more efficient LED bulb. While the lights themselves may be more costly, they will save you money in the long run. Begin with one room in the house and every couple months splurge for another room's new light bulbs....
Read More