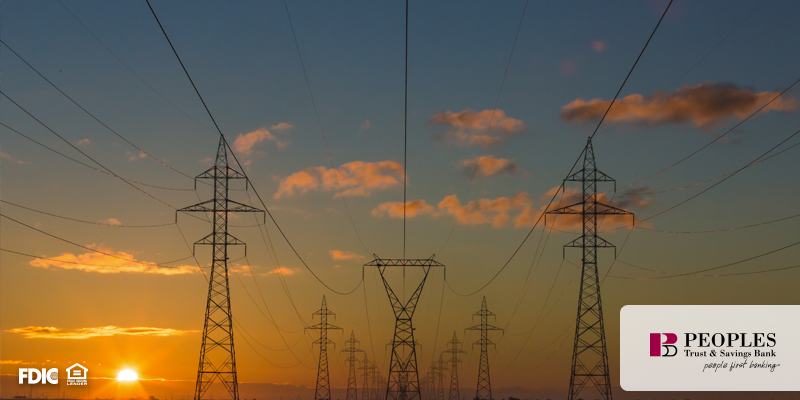 The cool months are approaching, and so is the increase in your home's energy usage. Before the days start to get chilly, put these key steps in motion to save some serious pocket change on your next utility bill.
Swap out your 40 watt bulbs for a more efficient LED bulb. While the lights themselves may be more costly, they will save you money in the long run. Begin with one room in the house and every couple months splurge for another room's new light bulbs. Slowly, your home's lighting will become more energy efficient, dropping your electricity usage.
While the temperature's still relatively warm, turn off your air conditioning, and let the house breathe. Open up windows both upstairs and downstairs to cool the house, and bring in some fresh air. Even if it's for only a few hours a day, this simple technique can decrease your energy usage a little at a time.
Trade in those mesh curtains for an energy efficient alternative. Darkening shades can help to keep your house warm by trapping heat inside. As an added bonus, they also shield the sun, so sleeping in on the weekends has never been easier.
If you have a family of four, doing laundry can add up quick! Decrease your energy usage by switching to a coldwash detergent and only using hot water when deep cleaning whites. For additional savings, hang items to dry in the basement or garage, eliminating the energy needed for the dryer.
Fill your freezer. By keeping a full freezer, you make the appliance work less, once all the food is frozen. Each of the items inside of the freezer will help keep the space frozen, meaning less energy is needed to keep everything cold.
Pile on the layers this season. Once the cold comes, instead of running to the thermostat, make your way to the closet. Adding sweatshirts, jackets, and cardigans to your wardrobe can help you stay toasty on those chilly nights, without spiking your energy bill. If the evening is particularly cold, enjoy the night in front of a warm kindling in the fireplace, and remember to add a couple blankets to your bed!
Whatever tactics you choose to save, Peoples Trust & Savings Bank is here to help! Got questions on how to average your utilities over the course of the year? Our experience personal bankers can help!