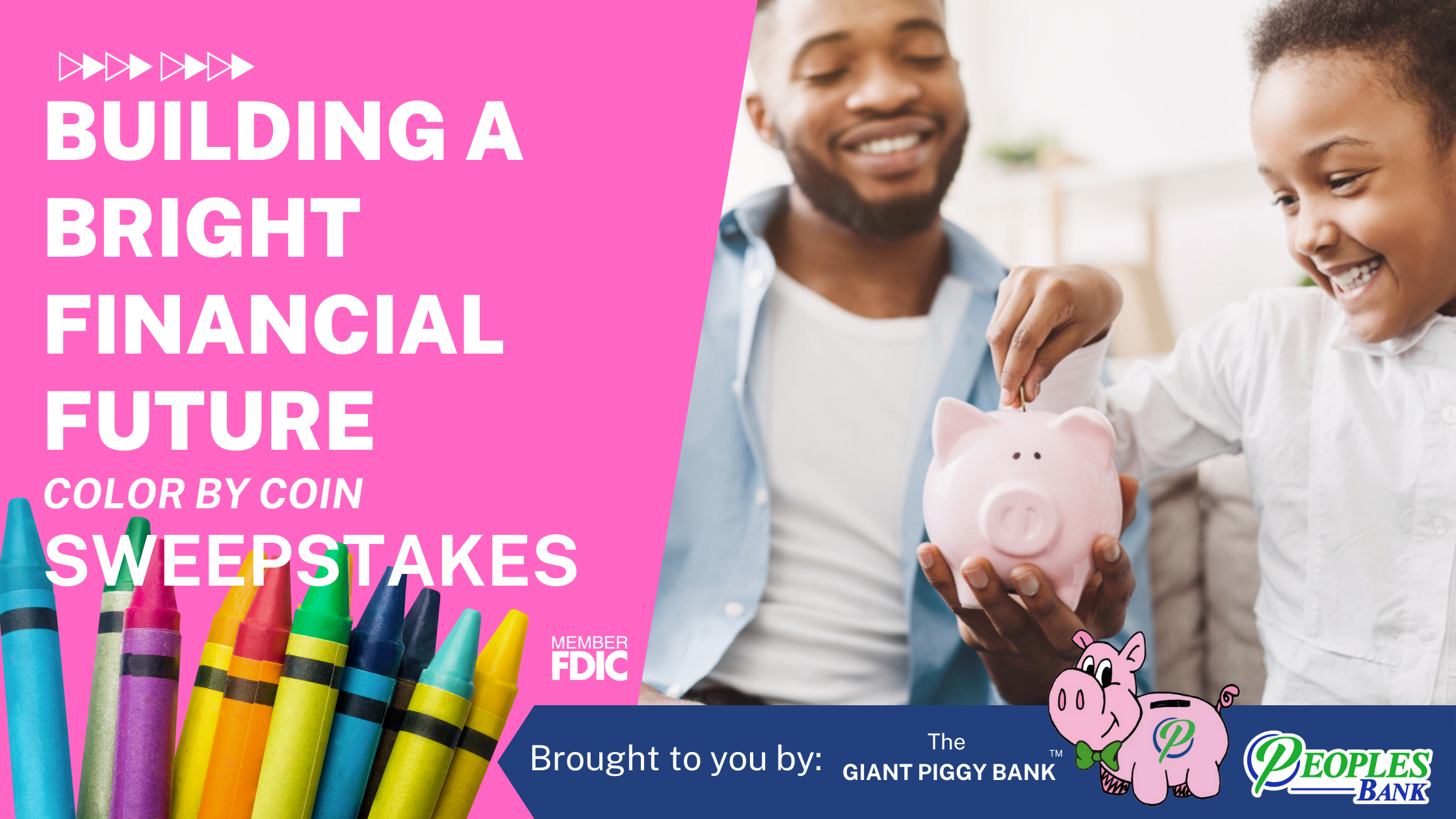 This year, Peoples Bank and The GIANT PIGGY BANKTM have partnered with Des Moines Parent, an online community for central Iowa parents, to share a four-part series focused on financial literacy for young children (ages preschool through Grade 2) called Teaching Kids To Be Money Smart.
Each quarter we'll share helpful tips, information and activities on age-appropriate financial topics through our Peoples Bank blog and Facebook page as well as on Des Moines Parent's digital platforms. Exposing children to financial education at an early age sets children up for a healthier financial future. And our hope is that the materials we provide, empower you to make learning about finances fun, engaging and relevant to your child's everyday life.
Our first topic in the series is called: Building a Brighter Financial Future. To start teaching children about finances, you should begin with the basic question: "What is money?" Read about how to introduce the topic of money in our blog article here.
Color by Coin Sweepstakes
Peoples Bank's Color by Coin Sweepstakes promotes educating children about money by making learning about the names and values of different coins fun and rewarding.
The Color by Coin entry is available at Peoples Bank Clive or Waukee or can be downloaded below and printed at home. Children (age 11 and under) can submit their completed colored entry for a chance to WIN!
First 3 Drawn Receive a Prize!
1st drawn: $50 Gift Card
2nd drawn: $25 Gift Card
3rd drawn: $15 Gift Card
Submissions must be returned by Friday, March 18th 2022 to Peoples Bank Clive or Waukee to be entered into our drawing. Submissions will be displayed in the bank lobby. Winners will be notified by 3/25/2022.