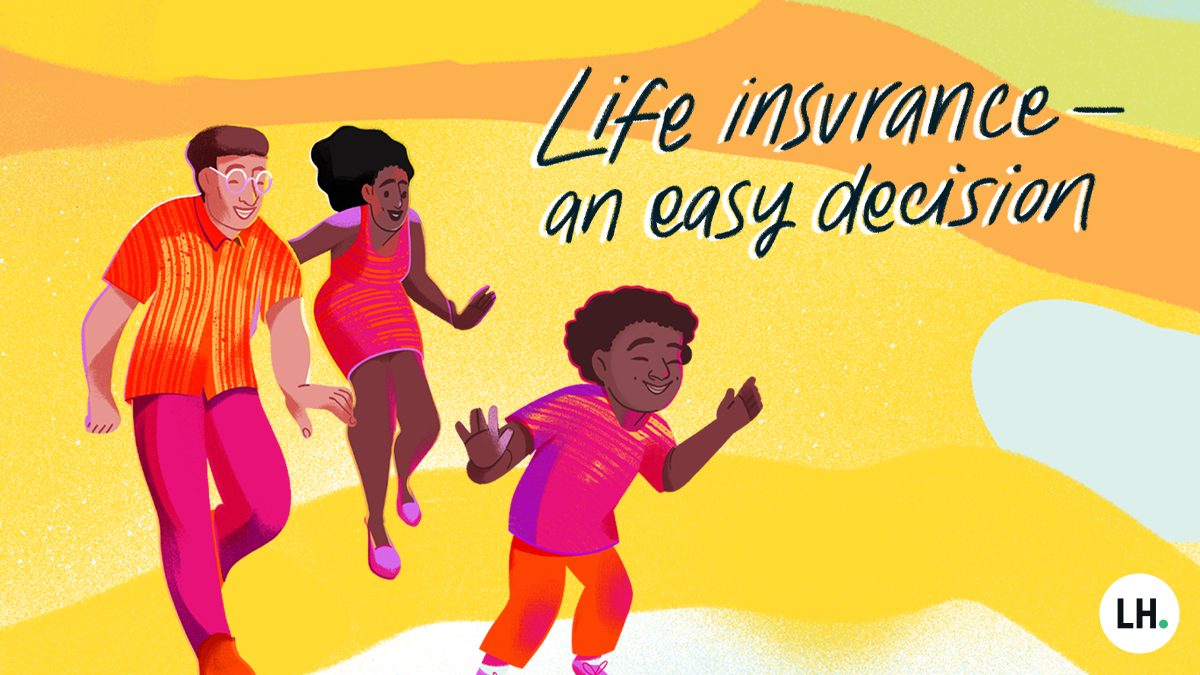 The Time For Life Insurance Is Now
September is Life Insurance Awareness Month and let's be honest, life insurance isn't a topic people typically like to talk about. It's a scary subject - one that makes you confront your own death, ask questions that you'd rather not consider, and ponder outcomes that are unthinkable. Nonetheless, it's incredibly important and an essential component of a smart financial plan. If you're still unsure if you're ready to get started then consider these 'Five Reality Check Facts For Why The Time For Life Insurance Is Now:"1
People who own life insurance are more likely to feel financially secure.

41% of Americans say they don't have sufficient life insurance coverage.

47% of Millennials live with a life insurance coverage gap.

4 in 10 families would face financial hardship within six months if the primary wage earner died.

31% of Americans say they are more likely to buy life insurance as a result of COVID-19.
At Peoples Bank, in partnership with Illinois Mutual, we work with individuals and families of all backgrounds to help them prepare for the unthinkable with life insurance that will safeguard their loved ones. Oftentimes getting started just takes asking yourself a few key questions: Have you considered your long-term financial outlook? Do you have life insurance? Do you have sufficient life insurance coverage? If you're unsure about any of these, it's a good indicator that learning more about life insurance is a timely next step.
Read about The Fundamentals of Life Insurance provided by our partners at Illinois Mutual:
So what is life insurance?
When you purchase life insurance, you are entering into an agreement to pay premiums in exchange for coverage in the form of a death benefit to your designated beneficiaries. You can customize your policy through policy features and additional benefits based on your financial needs and goals.
Do I need life insurance?
If there is anyone who depends on you financially or would take on a cost if you were to die, then you need life insurance. Many of us think of spouses or children when it comes to beneficiaries, but even single people with no children have final expenses that would need to be addressed.
Term life or whole life insurance?
There are two main types of life insurance: term life and whole life. It is common to question which type of insurance is right for you. In the end, the question that should be answered is: Which one best meets your needs? By talking with an insurance specialist, you can work through your options and objectives to find the best insurance product for your situation.
Watch this video by our partner, Illinois Mutual, to learn more about the benefits of life insurance:
Ready to get started? By working with Peoples Bank on your life insurance needs, you can be assured of getting expertise and guidance from local professionals who are invested in our communities and building lasting relationships.
Call Peoples Bank Insurance Specialists today at 515-327-7742.
---
Peoples Bank is a local, family-owned bank with nine locations in Central Iowa. Our 'Peoples First Banking' approach has made us a trusted financial partner to individuals and local businesses since our establishment in 1917. Learn more by visiting www.mypeoples.bank/
For policy costs and details of coverage, limitations, exclusions and terms, contact Illinois Mutual. If any discrepancies exist between this communication and the policy, the terms of the policy will control.
Illinois Mutual, its agents and representatives may not give legal or tax advice. An accountant or attorney should be consulted regarding individual circumstances.
1. LIMRA Research, https://www.limra.com