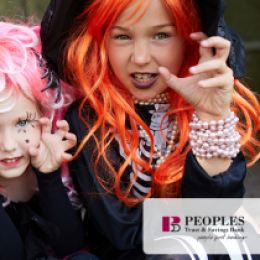 October 26, 2016
Categories: Saving Money, Seasonal
Get your family into the fun of Halloween without breaking the budget! Try these exciting costume ideas, courtesy of Peoples Trust & Savings Bank:
Ballerina:
Help you little one showcase her favorite after-school activity, by using her dance class attire for an easy Halloween costume! If you're searching for a new dance outfit try this affordable option. At a price tag of only $25, a portion of these proceeds go directly to the Make-A-Wish Foundation.
Identity...
Read More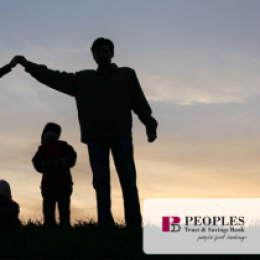 October 12, 2016
Categories: Budgeting, Personal Finance
Becoming a homeowner is an exciting and trying time in your life. Once all the papers are signed, and the keys turned over, it all seems worth it. That is until a pipe bursts, lightning knocks out a tree, or your dog decides to burst through the screen door. Not all hope is lost however. In return for your endless work, and commitment to a never ending to-do list, the U.S. Government has provided four tax-based ways to reward you for your new home ownership. See how to take advantage of these...
Read More