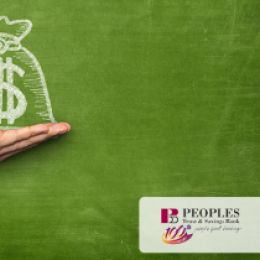 March 27, 2017
Categories: Budgeting, Financial Education, Personal Finance, Saving Money
Peoples Trust & Savings Bank challenges you to make 2017 the year of financial prosperity. Complete with an emergency fund, sound credit, and a monthly budget, you can conquer any fiscal goal so long as you keep moving towards it. To optimize your money management potential, we recommend these seven goals:
Check Your Credit Score.
There are many websites available which allow you to view your current credit score across the three reporting bureaus. However,...
Read More