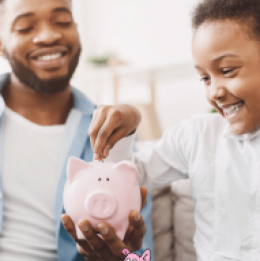 January 17, 2022
Categories: Financial Education, Kids Friendly
It is estimated that 4 out of 7 adults in America are financially illiterate, and over 66% of Americans, 178 million people, are struggling financially.12 What if we could lay the right groundwork for today's youth so that they can build a brighter financial future?
Exposing children to financial education at an early age sets children up for a healthier financial future. Learning about pennies, nickels and quarters is as important as teaching the ABCs and 123s....
Read More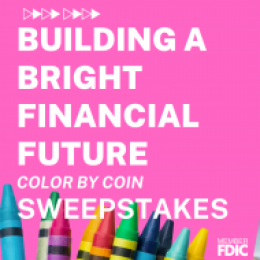 January 10, 2022
Categories: Financial Education, Kids Friendly
This year, Peoples Bank and The GIANT PIGGY BANKTM have partnered with Des Moines Parent, an online community for central Iowa parents, to share a four-part series focused on financial literacy for young children (ages preschool through Grade 2) called Teaching Kids To Be Money Smart.
Each quarter we'll share helpful tips, information and activities on age-appropriate financial topics through our Peoples Bank blog and Facebook page as well as on Des Moines...
Read More