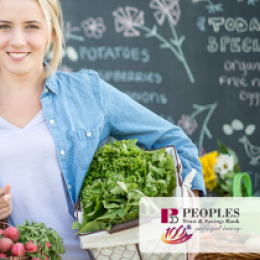 June 28, 2017
Categories: Community, Personal Finance
Supporting our community is one of the most impactful ways we can help it grow. By shopping with local vendors and utilizing area service providers you and your family can help ensure that our community prospers and grows each year. If you want to shop local, but don't know where to start, our team at Peoples Trust & Savings Bank has come up with some creative ideas you may not have considered yet.
Get produce at your local farmers market. Purchase floral arrangements from your...
Read More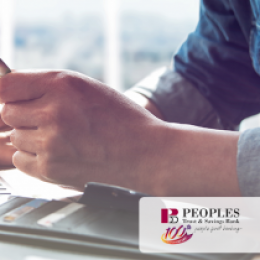 June 14, 2017
Categories: Saving Money
If you've ever taken Psychology 101, you've probably heard the argument for nature v. nurture. In this multi-century discussion, psychologists have debated whether a person's genetics or environment make a greater impact on their personal behavior. At Peoples Trust & Savings Bank we're excited to share our take on this timeless debate, and share how nature and nurture affect your spending habits.
The financial traits which we see as more nature...
Read More