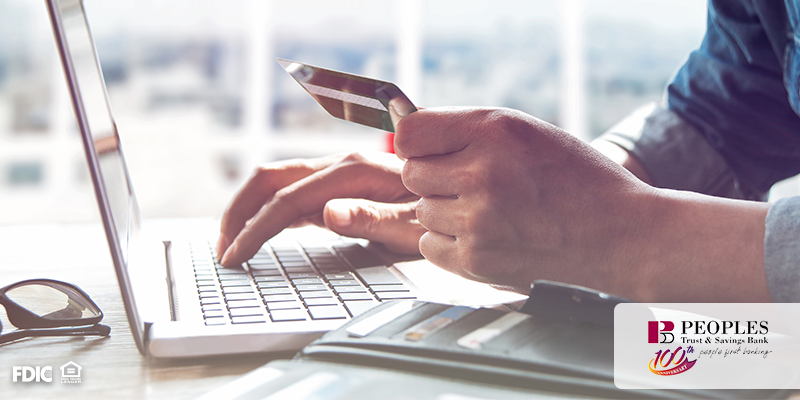 If you've ever taken Psychology 101, you've probably heard the argument for nature v. nurture. In this multi-century discussion, psychologists have debated whether a person's genetics or environment make a greater impact on their personal behavior. At Peoples Trust & Savings Bank we're excited to share our take on this timeless debate, and share how nature and nurture affect your spending habits.
The financial traits which we see as more nature based are:
Are you surprised? Contrary to many personal opinions, financial lessons and preferences are 99.99 percent teachable. This concept is backed by an interesting study in which children were given one marshmallow immediately, but were given another if they could occupy themselves until the tester returned to the room. Researchers found that the kids who were able to wait to receive the second marshmallow went on to have more successful ACT scores and other measurably improved personal relationships. This information is particularly interesting due to the fact that delayed gratification is a skill, which can be taught from a young age.
Delayed gratification is one of the initial skills learnt for financial education in the form of savings. For this reason, it is practical to begin a child's understanding of finances with this particular task, however, there are many other aspects of managing your money that can be tied to these initial skill sets as well.
The financial traits which we see as more nurture based are:
Whether you prefer to save or spend.
The specific items you enjoy saving or spending for.
Your skillset for prioritizing tasks and expenses.
The desire you have to compare yourself to others.
While the list of nurtured traits could go on for miles, the important fact is that like any other skill, fiscal education can be learnt through practice and continued repetition.
If you want to grow your personal financial skills set, we recommend starting with a household budget and saving plan. By committing to these two monthly activities you can start to build a foundation of learning to ensure you are adhering to the best financial practices. As you grow your understanding of finances, adding in a retirement savings plan and debt repayment schedule can be valuable steps to gaining your financial freedom.
To start teaching your child these valuable lessons, we suggest great activities (like these) to help them understand the value of waiting. Simple games such as Mister Noodle can provide valuable comprehension for your child early in life.