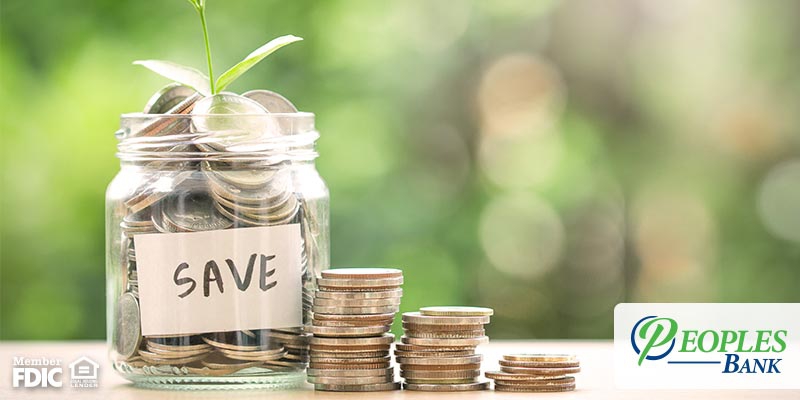 What's the secret to having a large savings account? Spending less money is, of course, a simplified answer. But what does that look like in your daily life? We have gathered some out of the box tips that you may have not considered before. Get ready for ideas that will challenge your spending in a new way!
You. Don't. Deserve. Everything.
This concept is very counter to the message that society places on us every day. Many of us are privileged when it comes to our basic needs being met: food, shelter, and clothing. Yet, we often go beyond this by convincing ourselves that we need items that are really just wants. For example, our spending on food can become destructive to our savings when we convince ourselves that we deserve to eat fine dining on a regular basis when what we really need is a nutritious meal that can be prepared at home. When we muddy the line between wants and needs, we put a roadblock on our savings. Don't let the danger of entitlement hinder your long term goals.
Volunteer
Many might not realize this, but volunteering is a great way to have free or discounted entertainment. Places like nursing homes will even pay for your movie ticket when you join the residents for a movie at the local theater. Do some research and get connected with volunteer opportunities in your town to learn about how you can make a difference while also getting free entertainment!
Be Prepared for Gift Giving
Do you get stressed when holidays or birthdays seem to be nonstop? By planning ahead, you can make or buy meaningful gifts at a fraction of the price. Last minute purchases can sink your savings quickly.
Start Splitting Meals Out
If eating out isn't a luxury you want to give up, consider splitting the meal with a friend or your partner. Eating out is expensive and can be very unhealthy. Cut both of these factors in half to keep yourself and your savings healthy.
Cut Out that Gym Membership
We don't mean skipping out on your health! But gym memberships can be very expensive and there are many on-demand options where you can do programs from the comfort of your home. You'll also save money on gas, clothes and time.
Adopt a Minimalist Attitude
The best savers have a less is more attitude, even with the belongings they already have. If you have the urge to spend, consider waiting a few days to evaluate if it is a true need. Having fewer belongings around your home can help to clear your mind and oddly help you to refrain from wanting to spend more. There is a phenomenon where the more you spend, the more you want to keep spending.
Get Back to the Library
Support your local library and get that library card renewed! Libraries have so much to offer beyond books like musical instruments, music, games and movies. Why spend money on something that is readily available to you?
We hope these ideas have started to get your wheels turning on how to amp up your frugality habits. Stop on in or visit our website to see what products we offer to make you a super saver.