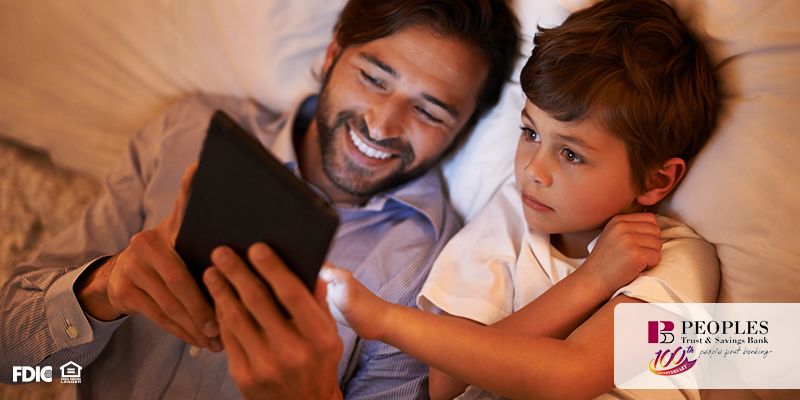 If you're like many parents in the United States, your preteens and teenagers may be running circles around you when it comes to utilizing the latest technology. Whether that's Facebook's latest updates, new iPhone technology, or the latest app hitting the scene, the amount of new knowledge and innovation seems endless. For your growing adults, this may look more like an endless playground than a minefield, but at times it can be both. To help your children use technology while still remaining safe we recommend these simple suggestions:
Passwords are important. Instead of defaulting to the same password for every account, explain to your son or daughter why they should have a complex password for each separate account. Leary cyber criminals are able to gain access to all your accounts instead of only one when they discover the passwords are all the same. The strongest passwords contain lowercase and uppercase letters, symbols, and numbers. Great apps like LastPass can help to store all current passwords in addition to creating stronger password options.
Privacy matters. On Facebook and most other social media outlets, there are always options to make your profile private or public. For children, and adults, we strongly recommend keeping your personal online profile private. While you and your children can connect with friends and other known acquaintances, it can become dangerous to push your information out to anyone who wants to read it. For instance, if you post about leaving for a family vacation, and the profile is set to public, potential thieves could now view your home as an easy target while you're away.
Don't talk to strangers. Just as you had the "Stranger danger," discussion with your son or daughter when they were younger, this message follows a similar point, but within the chat rooms and friend requests online. While in an ideal world, we wouldn't face issues like catfishing or cyber bullying, the truth is that these actions can cause real world issues and aren't always left online. To keep promote in-person communication, remind them of the importance of speaking with friends and family outside of the web, and if they ever do need someone to talk to you and your family are always there to listen.
Only use secure wifi. After school, your teen may head to a part-time job or extracurricular. If they'll be going away from your home or school, be sure to encourage them to steer clear of unsecure wifi. While many afterschool hotspots offer free wifi for customers, often there may be potential cyber criminals broadcasting a false signal. These unsecure signals can give them access to your child's computer if the wifi is accepted. The criminal could then access personal information, passwords, or hold the computer access for ransom. To avoid situations like this, instruct your teen or preteen to only use wifi at home and at school unless you have approved of an additional location such as the library.
Teach your children how to use the internet responsibly, and perhaps they can show you how to capitalize on the creative and efficiency tools it offers. At Peoples Trust & Savings Bank, we think that family is one of the most valuable parts of life and we want to help your family grow. If you'd like to start a checking or saving account for your teen or preteen, stop in today, we'd love to help you get started.