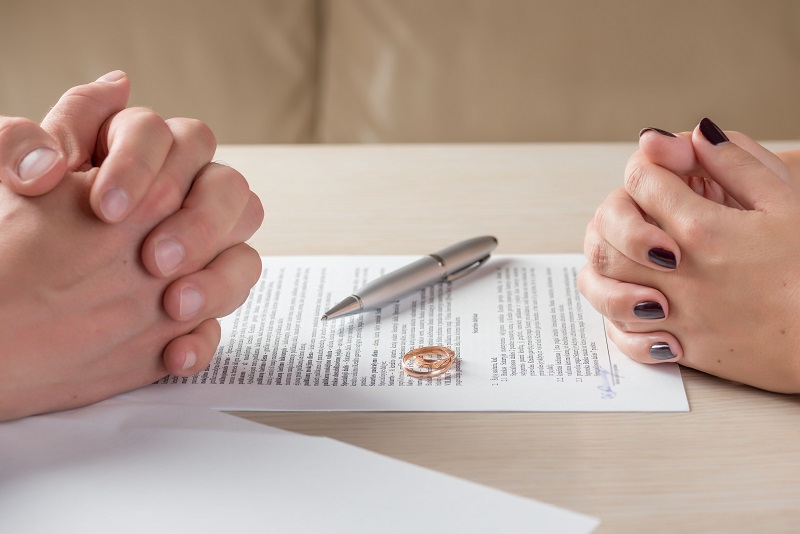 Going through a divorce is never easy. Even when it's an amicable parting, there are still many steps to take and parts to figure out. Finances are perhaps on the biggest component to work through, particularly with your bank accounts and loans.
Here are some actions to consider with your bank, after taking the advice of a well-trained lawyer, when going through a divorce.
Separate your bank accounts
The first step you should take is opening an account in your name. Many times, couples have joint accounts, and even during divorce deliberations, both parties are responsible and have access to those funds. Creating a personal bank account will allow you to start building a personal financial identity and seamlessly pay your own bills while separating the joint account.
Communication is important in these situations, so before closing a joint account — which both parties are entitled to do — let your spouse know. That way they can make any arrangements to pay bills, establish their own account, etc. If the divorce is amicable, you may even consider visiting the bank together to work through how to split the account.
"And before you close an account, talk to your attorney," said Jill Hunziker, Retail Branch Manager in Grand Junction. "Some attorneys like the account to be left open. They do need to communicate to the other party about getting that account closed because as long as both of their names are on the account, they are both legally obligated to that account and any payments that come out of it."
Banks do not bear the responsibility of communicating with another party. So if you decide to close an account without telling your spouse beforehand, that could lead to some tension, especially if your spouse used that account for automatic payments or deposits.
Loan refinancing
A bank loan can be much more difficult than a bank account. After a divorce decree is made, that loan may fall under one person's responsibility. But as long as that loan is out there in both people's names, they are both responsible in the eyes of the bank. Missed payments will affect the credit score of both people.
The best way to avoid this situation is to refinance out of that loan as soon as you are deemed liable. While the extra step of applying can be annoying, it'll save you a headache down the line.
Any other bank property
Consider any other joint property you have at the bank, like a safe deposit box. You can open one in your name to place personal items during divorce deliberations.
If you have any questions, contact your bank. It, along with your lawyer, can walk you through the steps to separate any joint accounts.