Card Controls
Protecting yourself and your family from financial fraud is of utmost importance at Peoples Bank. Our partnership with CardValet® provides card controls that enhance your financial security by defining when, where and how your debit card can be used. Managed through the separate CardValet® mobile app, you can use one or multiple Peoples Bank debit cards. Whether you want to monitor your personal finances or set parental controls for younger card holders in your family, CardValet® has a variety of capabilities, including:
Real-time alerts: Stay informed with alerts for when your card is used
Threshold limits: Set a spend limit for transactions on your card. When the dollar limit is exceeded, the transaction will be declined.
Merchant categories*: Select from which merchants your card can be used at, such as all merchants except...
Location: Designate up to three geographic regions where your card can be used and/or block international transactions.
On/Off controls: Safegaurd your cards by turning them "off" if they are misplaced or stolen and back "on" when you are ready to use them. When the card is turned off only previously set-up recurring payments will be accepted.
Transaction types* – You can choose to allow only certain types of transactions, such as in-store, online, ATM, mail/phone order and more.
Watch Our CardValet
®
Video Tutorial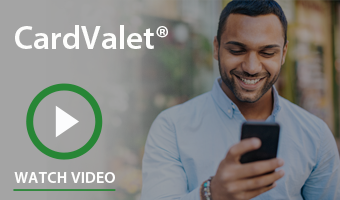 Download the CardValet® App
CardValet® is for Peoples Bank customers and is available for Android and Apple mobile devices. Download the app today.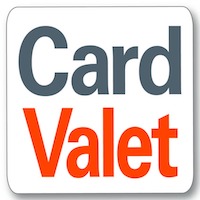 Logging In
For first time users of the CardValet® mobile app, you will be able to set up your card controls directly from your smartphone. Open the app and follow the prompts to set up your app and get started! Note: You will need to have your Peoples Bank card on hand to enter your 16-digit card number for access to CardValet®.