Card Controls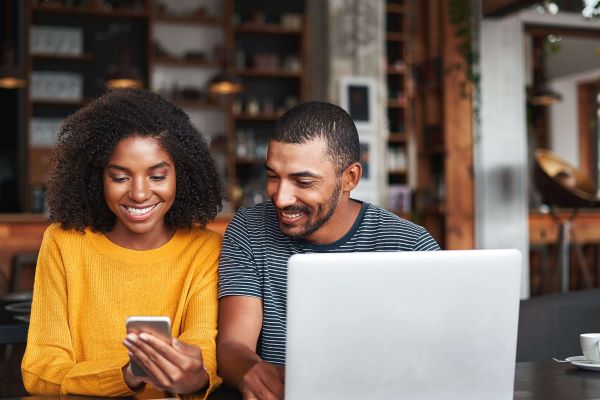 Peoples Bank's all-new card management experience offers more control of your cards than ever before, right from our Mobile Banking app. Learn more about the new card control features offered by watching our video tutorial and then learn how to get started!
Watch our Video Tutorial to learn more!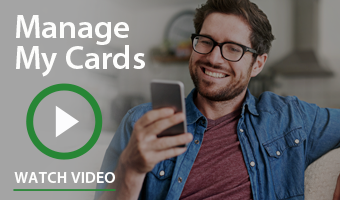 Greater Card Protection
Our card controls offer more protection than ever, allowing you to lock and unlock your cards and limit transactions by location, merchant, and transaction type. You can report lost or stolen cards from the app and set up alerts to stay informed about how your card is used.
Enhanced Insights
Our handy list of subscriptions and who has your card on file gives you a clear picture of where your money is going. Easy to read graphs make understanding your spending habits simple, and details such as merchant names, logos, and contact information give you greater insight into your card transactions.
Ultimate Convenience
Add cards to digital wallets, get cash without your card, easily set travel plans to ensure your card is not declined, and even access your new card before receiving it in the mail. Plus, self-service options give you 24/7 assistance without calling a service number.
How To Get Started
If you're new to mobile banking...
If you are new to Mobile Banking, simply search for MyPeoplesBank Personal in your app store to download our Mobile Banking app today!
Once the update is in place, please expect a momentary delay when accessing our Mobile Banking app to allow for the updates to take effect on your mobile device. Once loaded, simply tap "My Cards" to access all the exciting new features.
If you're already a mobile banking customer...
If you have previously downloaded the MyPeoplesBank Card Controls standalone app (icon shown below), you will no longer need this app - everything will now be available directly via MyPeoplesBank Personal mobile app. This transition may take a moment the next time you open your MyPeoplesBank Personal mobile app. But, once the update is complete, you can enjoy easy access to mobile banking and card controls all in one place.