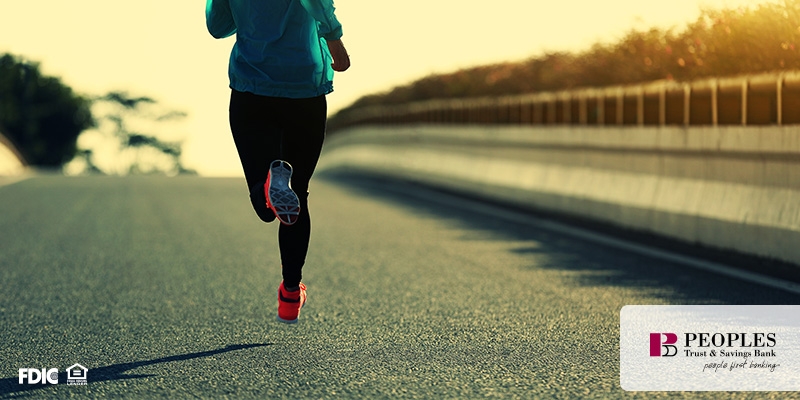 Holiday season means delicious feasts, scrumptious treats, and unforgettable drinks. All these added meals, can only mean one thing - extra time working out! If your favorite festive foods are breaking your calorie budget, try these tips to help both you and your wallet in great shape.
Youtube Videos. Who said exercise videos has to be expensive? Peruse through the YouTube catalog of new and old workouts to find the perfect match for your schedule. Some great videos to start with are 10 Min Abs Workout, No Gym Full Body Workout, 30 Minute at Home Strength Workout.
Running. While this option may depend on the weather, the feeling of running outdoors with the fresh air in your lungs can never compare to the jolting feeling a treadmill can bring. With the basic investment of a good pair of running shoes, and some comfortable outdoor athletic attire, you can enjoy this sport whenever the urge hits.
Calisthenics. This is a great home exercise that is entirely based around using your own body weight. Through structured movements, and small equipment extras, you can complete your entire weekly workout, in the comfort of your living room.
Purchase Multi-use Equipment. When purchasing equipment, look so see how many different exercises you can complete with it. Instead of buying the upscale item that is specifically engineered to optimize one exercise, expand your home-gym with affordable equipment that can serve multiple purposes.
Downsize Your Gym. If you already belong to a gym, and prefer the atmosphere to your home workout area, consider downsizing your gym spending, or switching to a more cost-effective workout center. If you have family members paying for gym access that never go, consider revising your plan, and incur the cost for their access only when they use it.
The holidays are a great time of the year, don't miss out on any of your favorites this season, and stick to these cost-effective workout tips! If you're looking to save for your next holiday gathering, stop in today, and we'll help get your holiday season started out right!