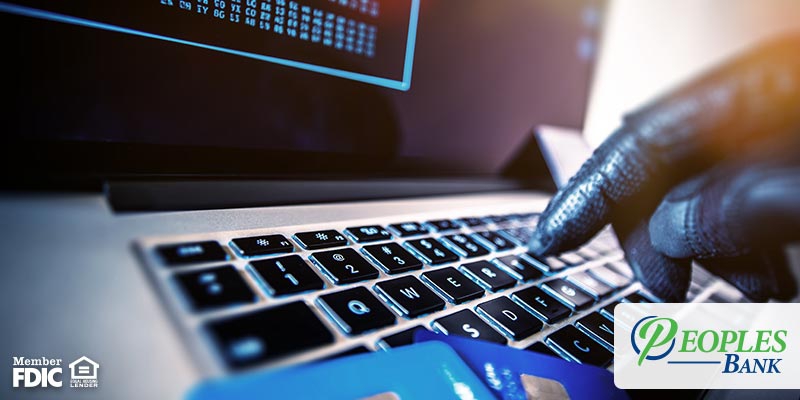 The first step in protecting yourself from identity theft is understanding what identity theft actually is. It's defined as "the illegal use of someone else's personal information usually in order to obtain money or credit."
Do you have a credit card? If so, in a study by Experian, 81% of people said they rely on their banks and credit card companies to protect them from fraud. We don't want you to fall in that 81%, so we offer these 5 ways you can protect yourself.
Freeze your credit - This will restrict access to all of your records so that any new credit files cannot be opened, unless you unfreeze it. There may be an additional fee to do this, but it will vary depending on the state.
Create stronger passwords - Many people love to use the same password for a variety of different sites. In the end you may think this is a good idea, however it's not. Mixing up your passwords in addition to making them more difficult will decrease your risk of your identity being stolen. If it helps, write your passwords down for your specific sites but be sure to keep that information in a safe place. Random combinations of letters, numbers and special characters work best.
Limit your personal information - Are your full name, birthdate and family members listed on your social media sites? If that information is out there, it's likely that anyone can see it. Limit the amount of personal information you put on the internet and check your privacy settings. Fraudsters may also pose as a bank/credit card company over the phone asking for your information. But, no real company will call asking for your personal information. Therefore, don't give anything away!
Check your credit/financial reports - You are allowed a free credit report from each of the credit bureaus every 12 months on AnnualCreditReport.com. Credit reports will include any leery activity on your accounts, so check your credit reports frequently for any incorrect information.
Use a shredder - Don't have a shredder? We recommend you buy one, especially if you're throwing away any credit card or bank statements. Documents like those should not be placed in the garbage unless they are shredded to pieces. If they're placed in the garbage, anyone has the ability to find it and steal your information.
There's no doubt that identity thieves are out there, so it's up to you to take extra caution. With these helpful tips, we hope you can become extra successful at protecting yourself from identity theft.