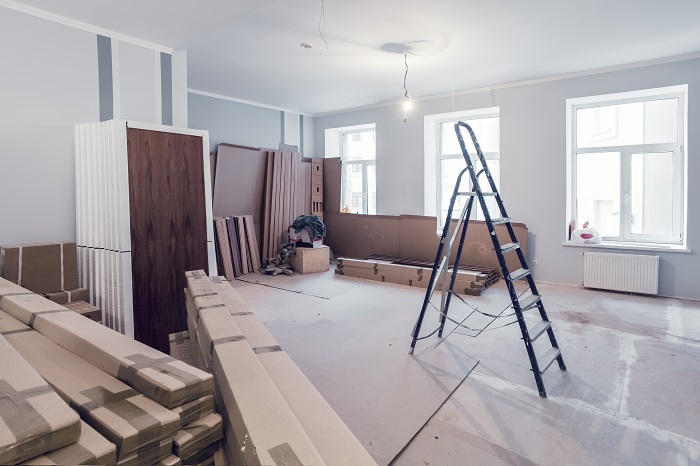 Home buying can be a tough and nerve-racking task. You can scour listings and for-sale signs for hours in any number of neighborhoods without finding a house that fits just right.
Building your own home can be a great alternative, and there are a variety of benefits to new home ownership. One of the biggest reasons is customization. When you build a home, you can work with a builder to create a space that perfectly suits your needs and wants.
A new house also makes some long-term financial sense, providing higher energy efficiency and lower repair costs. If you're thinking about building a home, here are some basic financing tips to consider before moving forward.
Approval first
Finding the right type of financing for your new home depends on how and where you plan to build it. If you're planning to build within a specific development, financing is very similar to buying an existing house. But if you're planning a custom-built home, on your own lot, you'll need to get a construction loan.
Both processes are similar, but a construction loan is a bit more involved because it's considered high-risk financing. Talk with your local bank to see your options and what makes sense for you.
In both cases, receiving pre-approval is crucial. You'll want to avoid receiving a $500,000 budget from your builder only to be approved for just $400,000 by your bank. That will force you to re-do the process, wasting time and money.
Setting up a meeting with a loan officer can make the process much easier. An officer will walk you through each step and give you different options. For example, one of the biggest questions we receive from customers is if they should sell their existing home during construction or pay the mortgage. A loan officer can evaluate your situation and help you make the right decision.
Get solid numbers
One of the biggest pitfalls in home construction is a solidified budget. Some builders may not go the extra mile to get solid numbers in their budget items. This can throw off your approval numbers and leave you owing money.
For a quick example, a builder will go and receive an estimate for a house's trim. The trim provider may pitch a price for a "standard trim package," but if you want a rustic, cabin look, the trim may end up being more expensive than the standard offering. If you request that your builder do their due diligence and get solid budget numbers, you'll be able to come back to the trim provider and inquire about discrepancies in the final price.
The beginning of every home build project starts with your local bank. Peoples Bank's loan officers can evaluate your personal budget and figure out what works best for you.
"Customers can come and sit down and meet with us," said Jason Olson, loan officer in the Clive Peoples Bank branch. "We talk about their personal budget, and how much they can offer for down payment. We collect all of the pertinent information. We truly want to be a resource for our customers."