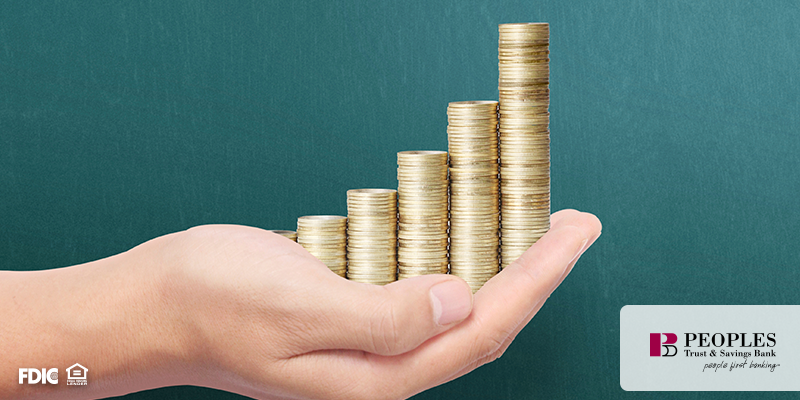 Saving money is no easy task! Only after dedication and determination, can you look successfully into your account to see the difference saving can make. At Peoples Trust & Savings Bank we're excited to help you achieve your financial goals, and we can't wait to get started! If you're looking to tuck some funds away for an emergency savings, or vacation fund, these six tips can help you accumulate $3,500 in savings over the course of the next year.
$720: Cut the cable - at $60+ each month this common expense eat up your budget in a hurry!
$1400: Brew your own java - instead of grabbing a latte on your way to work make your own cup of joe and save that extra $4 a day.
$600: Plan Your Meals - instead of playing by ear each night for dinner, make a dedicated meal plan each week and stick to it. This will help cut costs on eating out and unused groceries. Remove one dining out meal each month and see the difference this can make!
$468: Workout at home - the average gym membership runs $39 a month which over the course of the year can add up quick. Try online workout videos and create a routine which uses various household items.
$312: Pack your lunch - With most quick lunches running about $10 each, sneaking away for lunch could be costing you! Try packing a lunch from home to avoid these expensive dining options. Changing just three lunches each month could save you more than three-hundred dollars!
Learn how to open up your ideal savings account at Peoples Trust & Savings Bank to get started on your savings dreams today!